Car Park Payment Systems
Affordable Car Park Payment Systems
Contents
Car Parking Machine
Parking Pay Machine & Token Systems
Carpark Equipment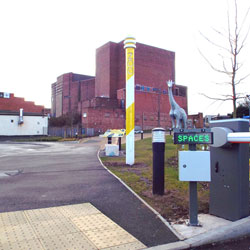 Automate Are Parking Ticket Machine Suppliers
We offer a range of car park payment systems that are user friendly and easy to manage.  They have features designed specifically to help you to maximise income from your car park or parking spaces.
Our range of systems can be suitable for something as small as a handful of parking spots to multi-story car parks.  From our token system to our contactless card and barrier system, we have suitable systems for a wide variety of set-ups.
Auto Mate has installed car park payment systems at a variety of sites from football stadiums to Zoo's, with thousands of available spaces to Hotels and small car parks, with as few as 20 vehicle spaces.  Auto Mate has the experience, knowledge and ability to help design a parking payment machines system. We offer machines with payment options including contactless card options that work for all types of car parks that charge a flat rate fee.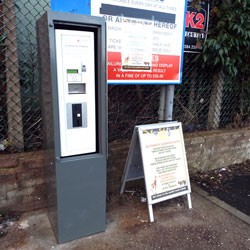 Parking Pay Machine & Token Systems
Auto Mate has designed unique token-based car parking systems solutions with different payment options
We cater for people who are looking to charge a flat rate for daily parking services
Cash and contactless payments with debit cards or credit cards can be made with our products
The cost of ticket-based display equipment is usually extremely high. So, our token parking ticket machine can provide an affordable, cost effective solution for customer car parks with fewer vehicle spaces.
The system utilises tokens to allow customers vehicles to exit, with the tokens. These are obtained either from a pay-on-foot stand-alone token provider, which takes a single fee for the days parking. And also, from an employee of the business in a service, reception or till area.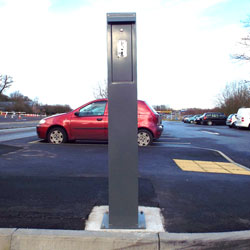 Automate car park payment systems are often installed in varying locations like hotel car parks, shop car parks and private inner-city car parks. Many of our clients choose to operate one of our specialist parking token machines whereby a token is given out, free of charge, following a purchase in-store.
The token system provides a way to provide a cost-effective payments solution to business looking to generate revenue from parking, whilst still offering free parking services to its paying customers.
All of Auto Mate's car park payment machines are designed to suit your site's needs and are highly customisable. They provide a range of different customer options including security settings and ANPR. These options create a system that works, is reliable and most importantly of all, generates sales revenue.
For more information about how we can make our car park payment systems work for you, please call our service line number 01254 234248 and speak to one of our experts.
Other Equipment / Info.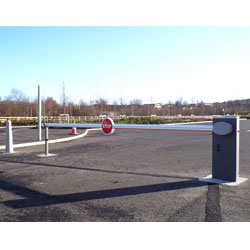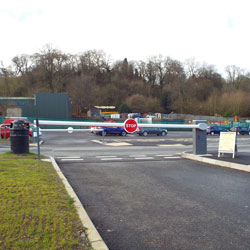 Highway Code Waiting & Parking Rules
PAS 68 Bollards – Anti-Terror and Security Bollards
---
We can offer:
Supply and installation of a fully operational and integrated car park payment system
A full 12 month warranty with all installations
Various maintenance contract options to suit your requirements
A design solution for your particular site
Diagrams and technical information on cable installations for our products
A specification of products required to help with your building design
For any further information or for a quote on car park payment systems, please do not hesitate to contact us via telephone or email as shown below;
Phone: 01254 234248
Email: sales@automatesystems.co.uk