Digital Industrial Signs
Digital industrial signs serve as a useful reminder to increase awareness and reduce accidents.  They can also be used as excellent and efficient site vehicle management tools, creating a safe and flowing site traffic network.
At Automate Systems, we offer a bespoke design and manufacture service to meet your requirements and our team will ensure you get exactly what you need.
LED displays can be configured to show simple statistics along with date/time, as well as displaying a fixed or flashing text message to provide general information or specific reminders.
All displays are easy to programme and use.  They can be updated automatically using a PC or in some instances with remote controls.  Our systems come with fully warranty and we supply and install across the whole of the UK.
We send highly qualified engineers to install all our products, ensuring reliability, professionalism and a service you can trust.
The life of our LED Message Signs is generally 11.5 years of continuous use, however a theoretical 20 years is likely.
Communications can be via Ethernet and/or serial.
Contrast 80,000:1.
Wireless signs are available.
The enclosure is rated IP66 on the front and IP54 on the back, however there is an IP65 option.
The AF sign will happily operate in temperatures from -20 degrees centigrade to 50 degrees centigrade.
The enclosure for each sign is made from very heavy duty, powder coated steel, for maximum durability.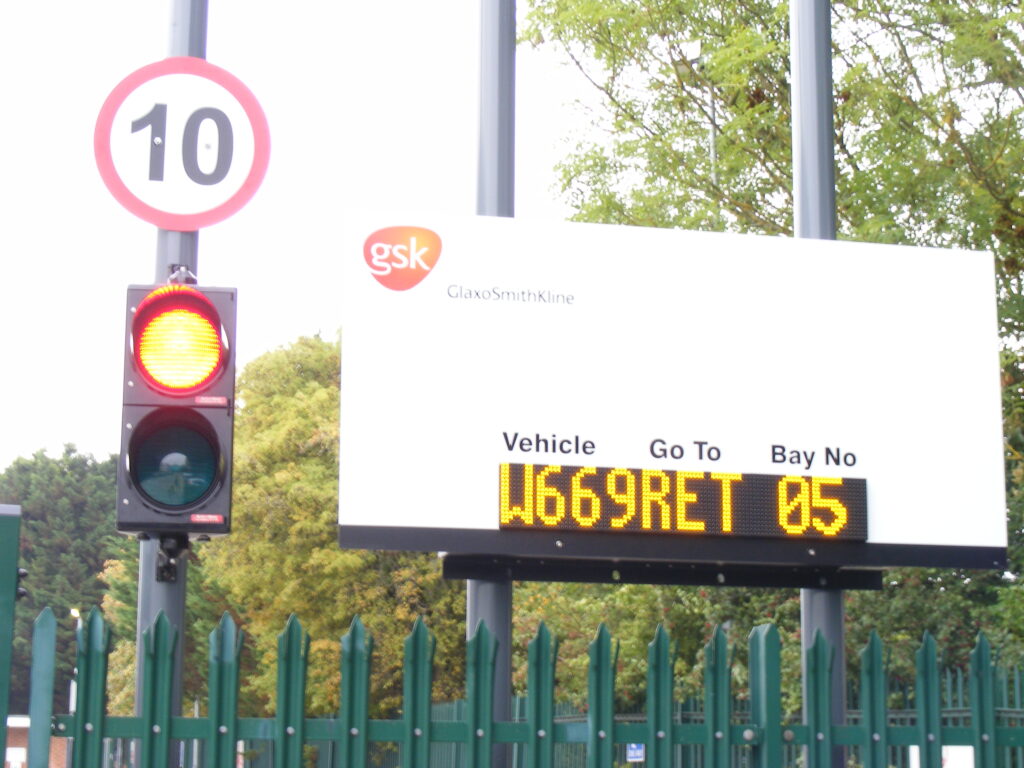 Automate Systems have over 20 years of industry experience.  We have installed systems across the UK for a number of large and small organisations and all our exceptionally trained engineers are highly qualified to ensure you get the best product and the best service.
Take a look at the system we installed at GSK in Reading.  The sign displays a number plate and then tells drivers where to go on site, allowing the safe management and consistent flow of traffic, when required.
For any further information on digital industrial signs or for a full quotation, please do not hesitate to get in touch via telephone, email or through our social media channels;
Telephone: 01254 234248
Email: sales@automatesystems.co.uk
Twitter: @automatesystems
Instagram: automatesystems
Facebook: www.facebook.com/automatesystemsltd
---