Innovating New Road Safety Practices with Mapledown School – Custom Pelican Crossing System
Automate Systems has recently completed a project in partnership with Mapledown School, a London school focused on educating pupils with severe and complex learning disabilities. A fully functional, scaled down, pelican crossing system was installed to aid the school in interactively educating their students about road safety practices.
The following is taken from a conversation with David Aarons, the deputy headmaster of Mapledown School, about what the school was looking for, how the pelican crossing is currently being used and most importantly, how it has helped students;

What was the idea behind the pelican crossing system?
"Road and personal safety is high on our agenda for our students, as are meaningful experiences and learning opportunities as we prepare our students for adult life beyond school. Working towards independent travel may be a goal some of our students will never reach but it is a worthy ambition and a small number certainly have the capacity to become independent in this area. Crossing any road safely is fraught with danger for many of our autistic students in particular and we have long wanted something like this so they can practise on a daily basis without danger. Additionally, our much more severely disabled students would be able to get a real time crossing experience in their own time."
What has the system predominantly been used for?
"In the main, students 'play' with the system at lunchtimes, practising crossing and stopping traffic (with bikes and go karts) with some of our autistic students practising safe crossings in a more structured context. Each class is able to create their own opportunities to learn road safety practices at any time of the day."
How has the pelican crossing system helped the children?
"Our secondary aged students with severe learning difficulties can experience and/or practise using a real time genuine crossing system in complete safety, at their own pace in a secure and comfortable environment without the need for stopping traffic unnecessarily or putting students in unsafe situations. More able students are able to operate the system independently not only providing a good role model to others but also able to take on the role of buddy or mentor to less able students."
"The system is a great way for students to become accustomed to crossing,  pressing the demand buttons and waiting for the lights to change in a natural environment on a daily basis, with some of our students even pretending to be traffic police! It has provided interactive opportunities on a regular and frequent basis for all of our students, without the need for travelling long distances (the nearest crossing of this type is about half a mile away). I can thoroughly recommend it to special schools like ours."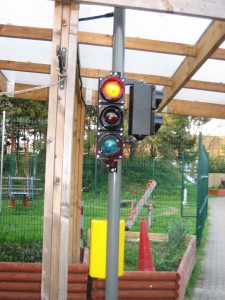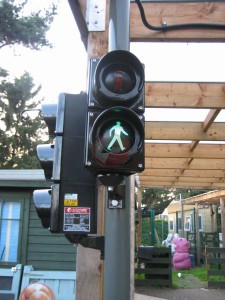 For more information about Mapledown School, and the great work they do, please visit; http://www.mapledownschool.co.uk/page/?title=Home&pid=1
For more information about Automates traffic management and how we can make them work for you, please click here; Pelican Crossing Systems
or call 01254 234 248 to speak to our experts.