Smart Parking Solutions, Smart Car Parking System & Car Park Counter System
Smart Parking Solutions, Smart Car Parking System  & Car Park Counter System
Auto Mate Systems'  smart car parking system, smart parking solutions and car park counter system is a perfect solution for guiding drivers directly to vacant parking bays.  The smart car parking system clearly displays to drivers, allowing them to locate unoccupied parking spaces in a stress-free, efficient and effective manner.
This is achieved by the use of ultrasonic sensors above parking each bay, to detect vehicle occupancy.
The smart parking management system then provides high visibility displays, with the use of ceiling mounted sensors, which direct drivers to areas where spaces are available. Smart parking solutions such as these offer operators numerous, significant benefits including:
Vastly improved "easier to park" user experience drives repeat customer use
Greater revenues
Lower carbon emissions
Smart control of lighting and ventilation reduces energy costs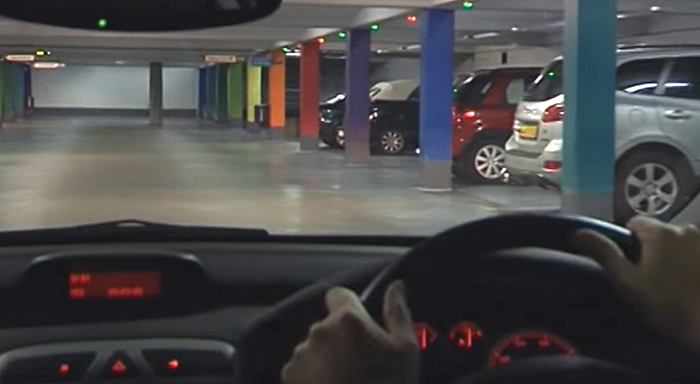 An Advanced Parking Guidance System
Our advanced parking guidance system also provides a GUI (graphical user interface) management tool via the built in web server.   The car park counter system displays the status of each space, virtual space availability and bar graphs to show the situation of each level or area and provide statistical data and trends. The smart parking management system provides access  from any PC for real time monitoring, control and statistics – allowing information and trends to be followed as loosely or as closely as desired.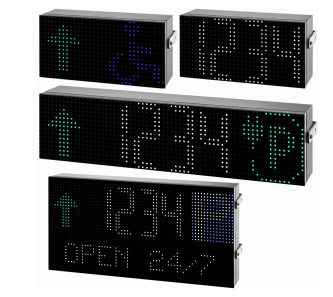 Smart Parking Solutions For Greater Revenues
Intelligent smart parking solutions lead drivers quickly and efficiently to spaces which would normally be hard to locate ensuring that they get utilised as soon as they become available. This means that drivers will not be as reluctant to drive into a parking facility when limited availability of spaces is indicated at the entry point because drivers will be confident in the knowledge that they will be guided to a free space quickly and with the minimum of fuss.
A Smart Car Parking System For Lower Ventilation Energy Use
Operators will also notice that their facility is much quieter and calmer than previously because drivers will know exactly where they are going. This also results in changes to the flow of vehicles in the car park which can lead to a reduction of movements by around 20% and more depending on the facility design and configuration.
A Smart Car Park System Simplifies Operation Management
In the vast majority of car parks, the 2 greatest consumers of energy are ventilation and lighting. In some situations, these systems are in use 100% of the time. Consequently, in an advanced parking guidance system, there is significant scope to reduce energy consumption and reduce the facilities "carbon footprint" by utilising smart "demand based" controls.  The smart parking management system
control ventilation fan speeds by measuring the levels of CO2 and the level of lighting based on the presence of vehicles and people in the facility.
Car Park Counter System For Optimal Management
Our car park counter system is available with integrated operational management software within a web server based parking facility controller. This helps operators to run their parking facility in an optimal manner yielding the following features;
Operators can monitor the "real time" status of their entire parking facility in order to take action when alarms are raised or when occupancy exceeds a certain level
Operators can reserve bays for a specific purpose by manual selection and set up a regular calendarised schedule, if required
The integrated database logs every parking event which provides operators with a powerful management tool to analysing and improving the efficiency and performance of the facility

Tried, Tested and Trusted Smart Parking Management System
Our car smart car park system is the latest in a line of developments stretching back ten years from a continual improvement process arising from customer feedback and emergence of new technologies.
This latest advanced parking guidance system offering meets customer requests for fast, easy installation and commissioning, high visibility, aesthetically pleasing displays together with a simple infrastructure which offers ventilation and lighting energy savings.
Auto Mate's vast experience in smart car park system provision means that we are in the perfect position to support your next project with robust and reliable systems which deliver you and your clients optimal added value.
For any further information on Parking Guidance Systems, or, for a quote on your very own Parking Guidance Systems, please do not hesitate to get in touch via telephone, fax or email;
Phone: 01254 234248
Email: sales@automatesystems.co.uk