Full Height Turnstile and Pedestrian Gate Installation, South West London
We recently supplied and installed a Full Height Turnstile and Pedestrian Gate with Access Control at a client's site in South West London.
Our Full Height Turnstile's provide a secure access control method, while also allowing the ultimate control and monitoring of both who accessed your site and when they entered/exited.  The access control system options available on the Turnstile and Pedestrian Gate combi-unit are substantial.
With options such as Biometric finger print readers (see image), intercom's, digital keypads, push button stations, proximity card readers and free entry/exit instructions, the Turnstile systems are flexible enough to be tailored to the needs of any site, no matter how secure it is required to be.
Complete with overhead canopy, the Full Height Turnstile and Pedestrian Gate unit also meets the DDA requirements for access, with the gate, including frame, measuring at just over 1300mm.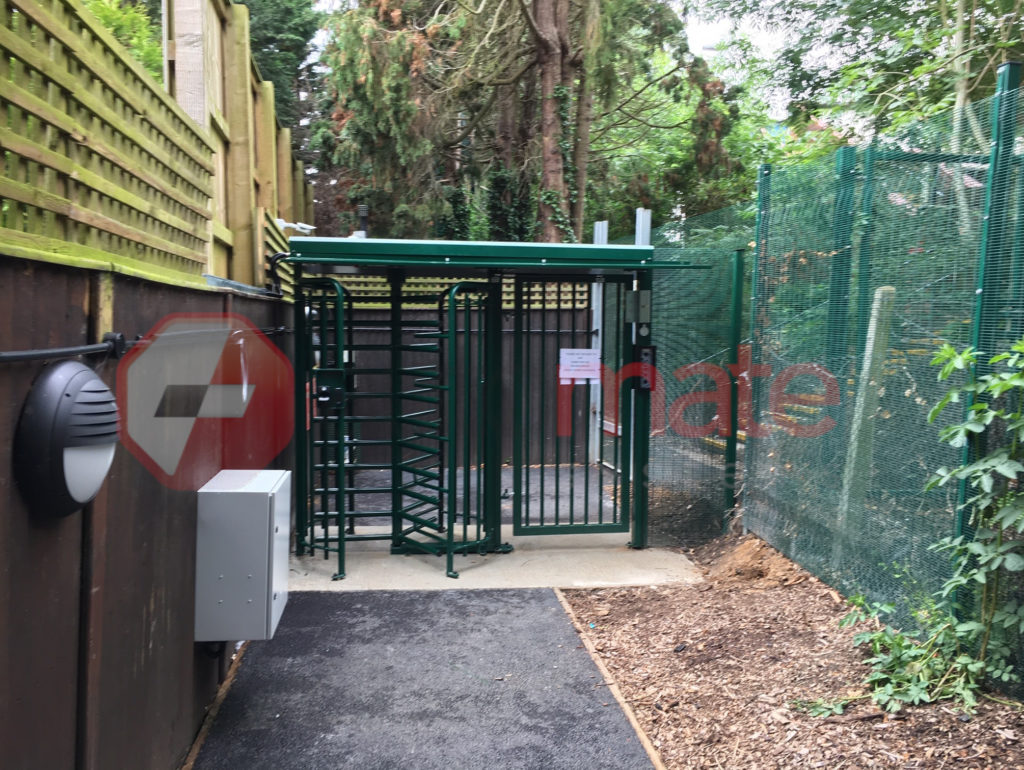 For any further information on Full Height Turnstile's, Pedestrian Gates, Turnstile and Gate combi-units or access control system's, please do not hesitate to contact us through any of the channels listed below;
Telephone: 01254 234248
Fax: 08707 554 600
Email: sales@automatesystems.co.uk
Twitter: @automatesystems
Instagram: automatesystems
Facebook: www.facebook.com/automatesystemsltd