Sliding Gate Installation, Lancashire
Our engineers recently supplied and fitted an Automatic Sliding Gate with various access control features, at a client's site in Preston, Lancashire.
Our automatic sliding gates provide the most safe and secure solution to controlling the access of both pedestrians and vehicles, to your premises.  There are a number of options available for access control on automatic sliding gates such as; proximity cards, intercoms, radio fobs and digital keypads.  At the pictured site, we installed numerous methods of access control, including a traffic signal system and full height turnstile.  We also installed multiple safety photo cells to further improve the gate's safety mechanisms and to prevent any potential collisions or unexpected closures.
All the above mentioned features are available as standalone access control or as a complete, integrated system, including the Full Height Turnstiles, Traffic Signals and Sliding Gate(s).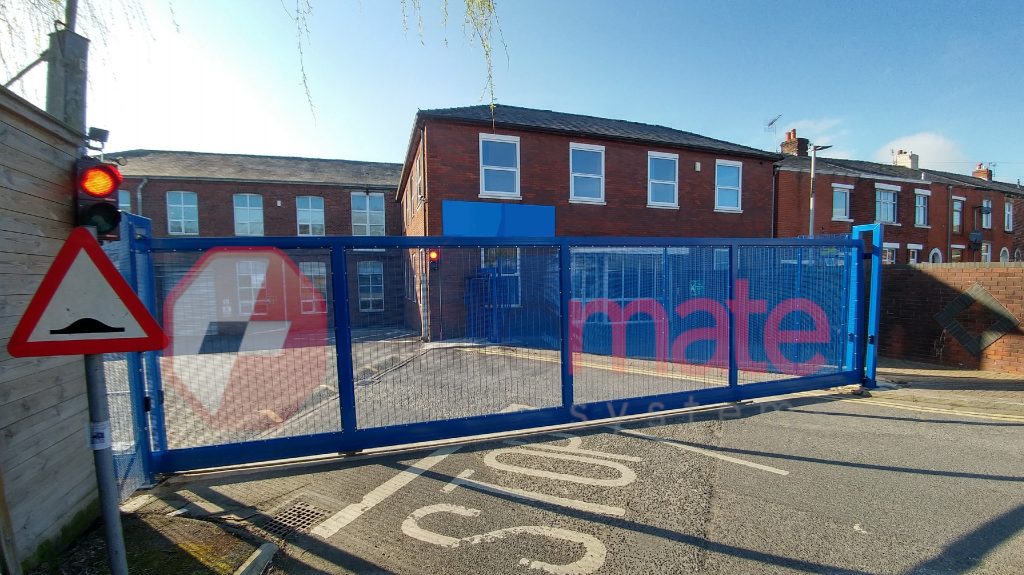 If you would like any further information on Automatic Sliding Gates, Full Height Turnstiles, Traffic Control systems or Access Control systems, or, any of the products you have seen on our website, please do not hesitate to contact us via any of the below channels;
Telephone: 01254 234248
Email: sales@automatesystems.co.uk
Twitter: @automatesystems
Instagram: automatesystems
Facebook: www.facebook.com/automatesystemsltd