Automatic Sliding Gates
Auto Mate Systems Ltd supply and install automatic sliding gates across the UK.  These provide high security from both vehicular and pedestrian intrusion 24 hours a day and can be operated in conjunction with various access control systems including; swipe cards, proximity cards, intercoms and radio transmitters.
Automatic sliding gates are the most common device to secure a site by remote monitored surveillance cameras, where, for example, the gate(s) can be operated by someone in a CCTV monitoring station in another part of the country.  Sliding gates are inherently secure by design as the gate acts like a section of fencing, which then moves to allow access.  A sliding gate does not have a natural fulcrum (as the hinges on a swing gate do), so it cannot be rammed or forced open from a frontal force.
A sliding gate is operated by drive racking (steel bar with nylon or steel teeth carved or fitted to the bar), which is driven by a motor with a matching geared cog, compatible to the teeth on the drive racking.  It is imperative to choose a suitably powered motor to fit to the gate and one that allows for the number of operations that the sliding gate is expected to carry out in an hour.  Remember, sliding gates are not fast moving devices, so if you have peak traffic at shift start and end times, then it is worth considering holding the gate open for short periods or having the gate either on a timer or controlled by a specified access control system – please discuss this with our Projects team to find the most ideal and effective solution for your site.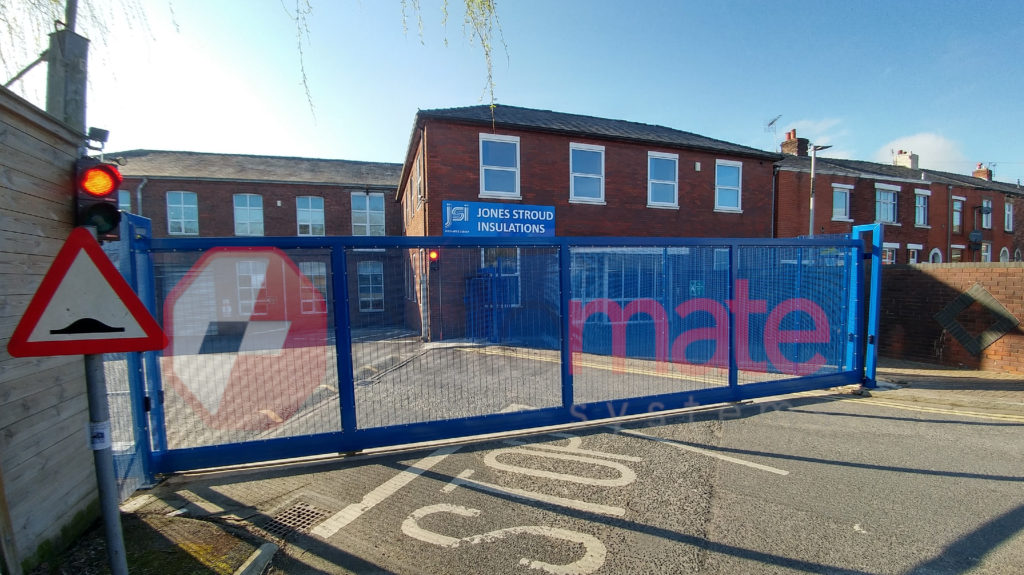 The selection of the motor determines the choice of racking used in the sliding gate manufacture.  Nylon racking, nylon teeth fitted to a steel angle is mainly used on domestic type gates for silent running.  Mod4 steel racking is used on gate motors capable of moving a gate of up to 2600 KG and Mod6 steel racking is for gates over that weight and up to 6000 KG.  Auto Mate Systems Ltd. can advise you on the most suitable motor size, racking requirement and holds stocks of all sizes.
Sliding gates can be activated using many types of access control equipment, such as a digital keypad, push button, radio fobs, proximity or card swipe systems, number plate recognition, bio-metric reader, photocell or induction loop and even more recently, by mobile phone connection.
When thinking about the design of a gate, it is essential that consideration is given to safety implications.  At Automate Systems Ltd, we can fully advise on all aspects to ensure the best type of gate is provided to fulfil your requirements, while ensuring a high quality supply and installation, including force testing upon commissioning.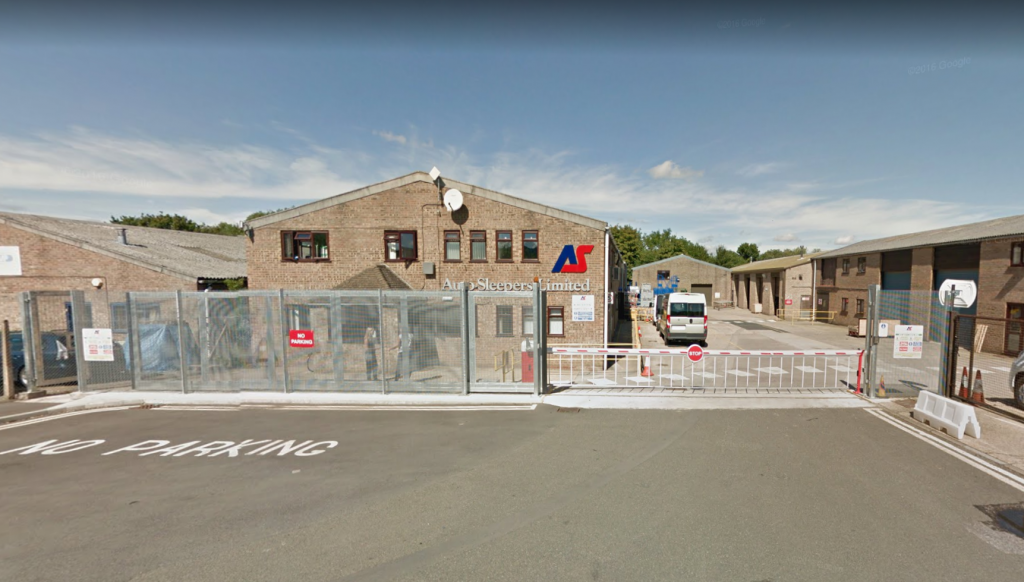 As above, our Sliding Gates can be combined with other equipment, including Automatic Barriers, to provide a high level of security and access control to your site.  Out-of-hours security can be further increased with the combination of a Gate and Barrier, whilst allowing the flexibility of having the Gate open, but, the Barrier closed, when the site is occupied during opening hours.
---
Tracked Sliding Gates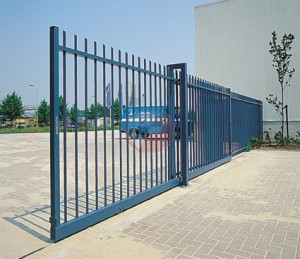 Tracked sliding gates run on a track laid into the road.  The gate is fabricated with a strong beam at the bottom of the gate, into which are set two bearing wheels.  These are mounted onto the rail which allows a very heavy gate to roll backwards and forwards smoothly.  This provides the opportunity for the gate design to be stronger and heavier, allowing the gate spans to be up 12 metres, and heights in excess of 2.4 metres.  This, when linked to the strong support frame or portals, provides a very high and secure sliding gate system.
The area of clearance for a tracked sliding gate is somewhat less than that required for a cantilevered sliding gate, as the area for mounting the motor and frame may not need to exceed 1 metre. This would give a total run back area of the gate opening, plus the metre for the gate support and motor.  It would be essential that the running track be flat and level. Any incline would not only cause the motor to work harder than it may have been designed for, but also the potential safety risks, should it be necessary to operate the gate manually.  These are all aspects of a sliding gate that our highly qualified engineers will discuss with you when designing your tracked sliding gate system.
---
We can offer:
Supply and installation of a fully operational and integrated automatic sliding gate system.
A full 12 month warranty with all installations.
Various levels of maintenance contracts to suit your requirements (all at competitive rates).
A design solution for your particular site.
Diagrams and technical information on cable installations for our products.
A specification of products required to help with your building design.
To receive a quote on an automatic sliding gate system or to simply receive more information on our automatic sliding gate systems or any other systems you may be interested in, please do not hesitate to get in touch via telephone, social media or email;
Phone: 01254 234248
Email: sales@automatesystems.co.uk