RBS and NatWest trial biometric fingerprint bank card
As reported through various media outlets, RBS and NatWest are set to trial biometric fingerprint bank cards, removing the need to remember your four-digit pin, if the fingerprint technology proves a success once trialling starts in April.
The pilot project, which is the first of it's kind in the UK, will use debit cards that contain an electronic copy of the customer's fingerprint.  If the customer then places their finger on that part of the debit card while waving it across the retailer's payment terminal, it will authorise a contactless payment of above £30.
According to media sources, the first phase of the trial will be limited 200 customers and if this gets the go-ahead, it will be the next step in the contactless spending revolution that has taken Britain by storm since 2013.  In 2018, more than 6 billion payments were made using contactless technology, but, as you can imagine, the £30 limit is restricting further growth of that 6 billion figure.

NatWest said retailers would not have to make any changes to existing payment terminals to accept the newly introduced cards, and, they are also working alongside both Visa and Mastercard, to ensure that the new card is accepted in all locations.  If a card is stolen, the "new recipient" will not be able to use it as a payment method as the authorisation process will only be valid if the fingerprint matches the card data as the point of sale.
Users of Google Pay and Apple Pay on smartphones are likely to be somewhat sceptical of how widely the biometric payment systems will be accepted across retailers.  Technically, mobile users with Google Pay and Apple Pay can already authenticate transactions of over £30 on their smartphones using fingerprint technology, but, the practice has had mixed reviews, with many stating their frustrations at it's lack of consistency in terms of it working effectively.
Gemalto, the Dutch company behind the development of the biometric cards, where also behind the similar trial launched in November by Italy's biggest bank, Intesa Sanpaolo.  Trialled in Turin, Milan and Rome for a 16 week period, the biometric cards are hopefully going to provide a system that is more secure and fraud preventative than any type of payment method used before, as well as making the payment process, as a whole, a much quicker and efficient system.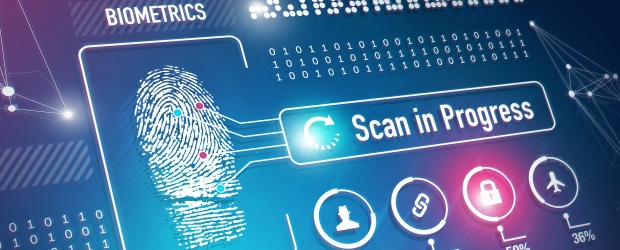 So, maybe the future of payment will lean towards biometrics and provide a more secure, fraud-proof payment system for the world.  With Auto Mate Systems recently installing contactless and card payment terminals on entry turnstiles, we may even see the biometric payment cards introduced to be compliant with our turnstiles in the near future, if trialling is successful.
Related Articles