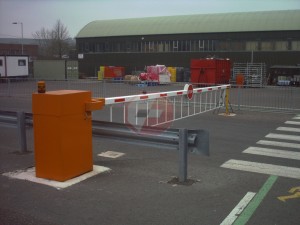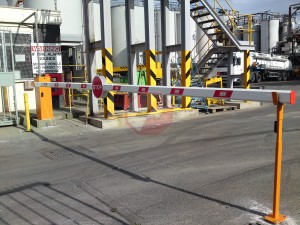 The Industrial Barrier is the largest automatic barrier we have available. It is called the industrial barrier because it is designed for large industrial premises with entrances of up to 12 metres.
The Industrial barrier has a powerful industrial rated three phase motor with heavy duty gear box. In the event of a power failure the barrier can be easily raised using the supplied hand crank. The boom is extruded aluminium and comes in two parts with a centre clamp for ease of transportation. The boom has a limit of 10 metres in length when fitted with a bottom skirt, and has a full length of 12 metres without the skirt
The ideal use of this barrier is factories or quarries where manned security or a weighbridge attendant operate the automatic barrier for traffic management, by holding back vehicles until he is ready to approve their entrance to site.
For more information on the types of access control solutions we can provide, please click here.