Car Park Traffic Lights Systems
Call 08450 777 778 Now For Prices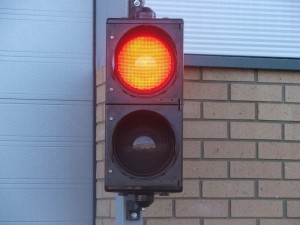 Listed below is more in depth information on our traffic light and traffic management systems and equipment including car park traffic light systems, industrial traffic lights, pedestrian crossings and wig wag traffic lights. If you have any questions at all we would be only too pleased to help so give us a call we are here to help you and your business solve problems, conform to new health and safety initiatives, improve your safety and efficiency, and become more profitable.
Automate – Value For Money Traffic Light Suppliers
In addition, as well as being able to supply you individual traffic light components, such as traffic light heads, posts, vehicle movement detectors or traffic light controllers, we can supply other vehicle road signs such as radar speed signs, wig wag flashing lights as seen at level crossings, and school patrol warning lights. As an automation company we can integrate traffic systems to your security systems with ease and write a unique software programme to interface the two if required. The same applies in reverse if you have a security or access control system that needs to activate a traffic light system we have the technology to interface the two.
Car Park Traffic Lights & Car Park Traffic Light Systems
Auto Mate Systems Ltd can design and install a simple traffic management system to control entry onto car park ramps in both multi storey or underground car parks, with traffic flow priority given to the customers requirement, often dictated by planning consent.
Auto Mate Systems has provided many traffic light systems which we have designed to accommodate the planning consent of inner city buildings and car parks. The systems can be timed with traffic flow priorities that change at various times of the day or they can utilise vehicle detection systems, such as induction loops
To avoid the pit falls of some detection equipment, it is advisable to contact our traffic light systems designers at the earliest opportunity. As a gate automation company we can also interface the traffic lights with gates, barriers, roller shutters etc, keeping the car park secure and safe.
Industrial Traffic Lights & Factory Safety Traffic Management

Auto Mate Systems Ltd has designed many different factory safety systems where vehicles interface with pedestrians or with other larger vehicles for example:
Large HGV's on a busy site gaining access to individual loading bays (combined with large VMS signs to direct certain HGV's to specific loading bays).
Fork lift crossing systems: Where forklift trucks operate near pedestrian walkways, through a site or leaving a building into a busy road. We can design a system that perfectly fits your needs.
Multiple traffic light systems linking to one central security house. The system was linked to automatic gates and controlled via touch screen.
Pedestrian crossings or zebra crossings on main roads within the site.
These systems can be designed to your specific needs with the software for the traffic light controller purposely written with your site in mind, giving you the added benefits of being able to control and alter any timings within the system. The control methods for site vehicles can be varied from a push button or induction loop in the road, to a vehicle mounted radio transmitter. For more information on the systems we offer, or to arrange a site visit, please do not hesitate to contact us.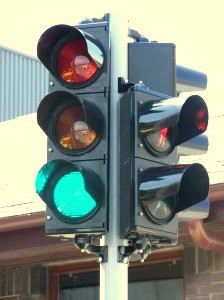 ---